A combustible dust explosion is a very real and dangerous hazard in the workplace which can cause serious damage to property & human lives.
How a Dust Explosion Occurs
In addition to the familiar fire triangle of oxygen, heat, and fuel (the dust), dispersion of dust particles in sufficient quantity and concentration can cause rapid combustion known as a deflagration. If the event is confined by an enclosure such as a building, room, vessel, or process equipment, the resulting pressure rise may cause an explosion. These five factors (oxygen, heat, fuel, dispersion, and confinement) are known as the "Dust Explosion Pentagon". If one element of the pentagon is missing, an explosion cannot occur.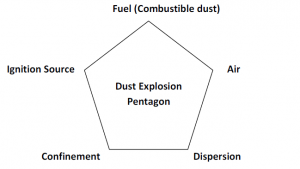 Secondary Explosion Hazard
After the initial (primary) explosion occurs at the containment vessel (usually a dust collector/milling/blending equipment), the resultant pressure shockwave may dislodge and agitate accumulated dust from the surround areas (on ducting, walls, ceilings and corners), which creates secondary dust dispersion within the room/factory. This, combined with the flame jet of the explosion may cause one or more secondary explosions. These can be far more destructive than a primary explosion due to the increased quantity and concentration of dispersed combustible dust which has led to the levelling of entire factories.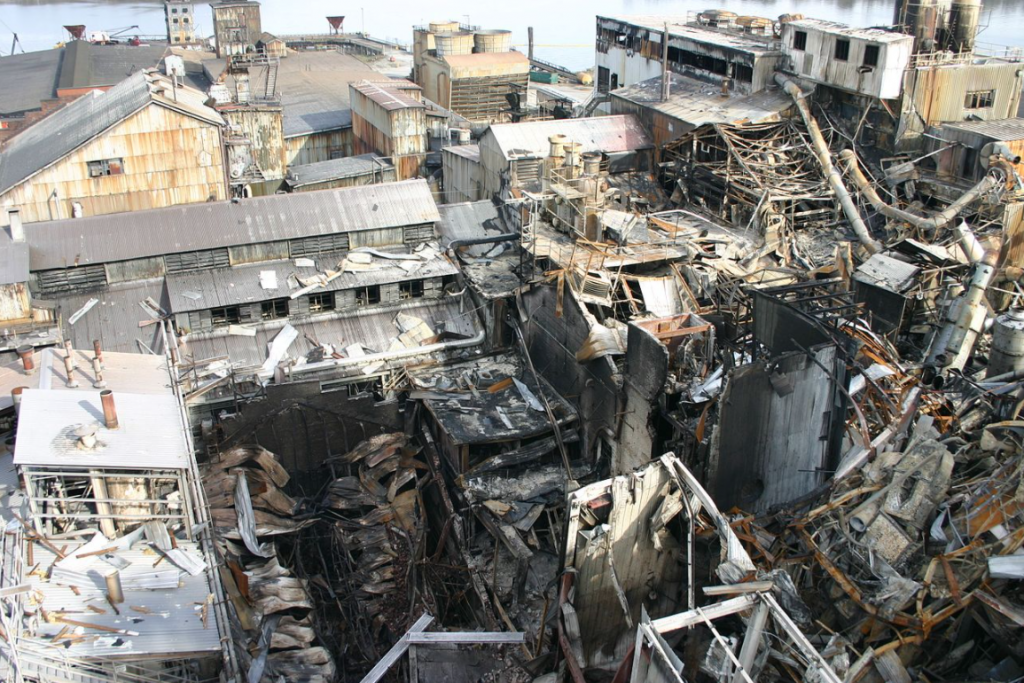 Affected Industries
Combustible dust explosion hazards exist in a variety of industries, including: agriculture, chemicals, food (e.g., candy, sugar, spice, starch, flour, feed), grain, fertilizer, tobacco, plastics, wood, forest, paper, pulp, rubber, furniture, textiles, pesticides, pharmaceuticals, tire and rubber manufacturing, dyes, coal, metal processing (e.g., aluminum, chromium, iron, magnesium, and zinc), recycling operations, and fossil fuel power generation (coal).
Solutions
We partner with the best experts in the field of explosion protection to provide the best safety solutions for your needs.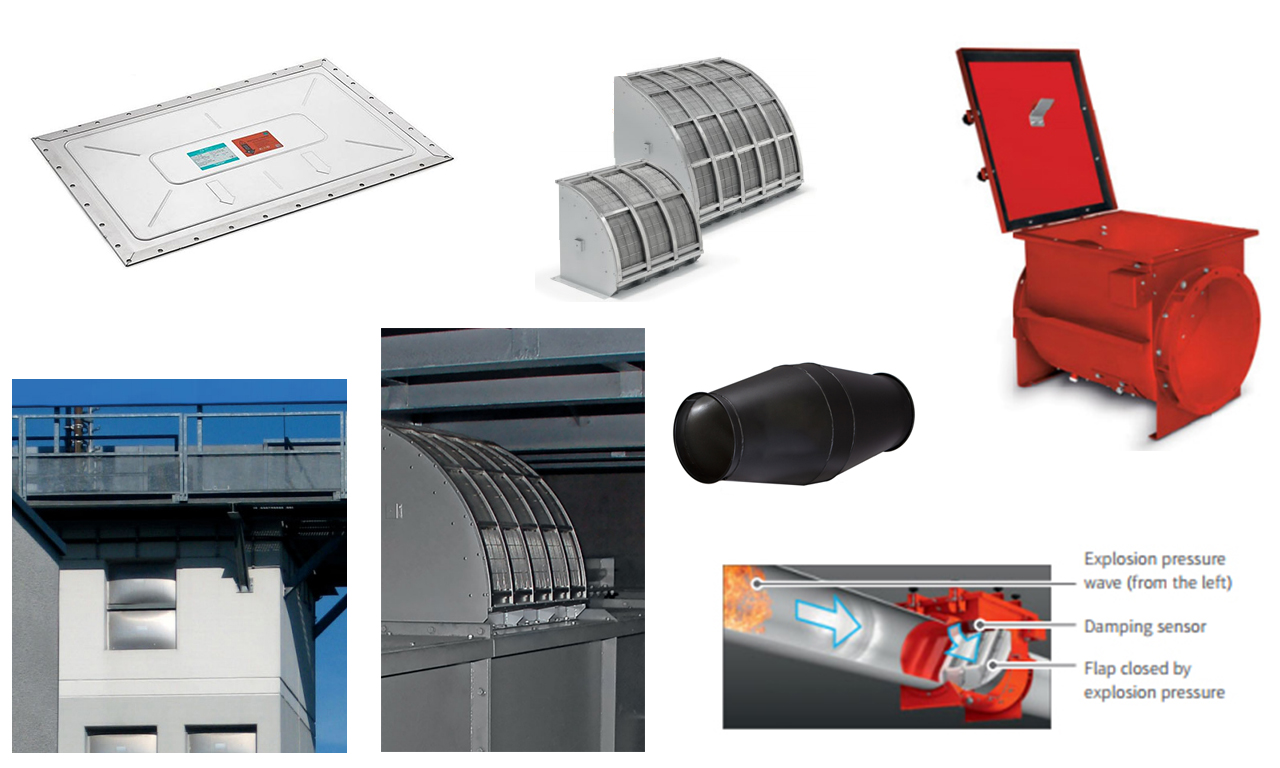 These solutions work by
Relieving explosive fragmentation
Preventing backflash to equipment inside the plant
Pre-emptively negating the explosion before it occurs
Keeping safety in mind, contact us now for more information.
Reference: Channel News Asia Article, 25 Feb 2021